<!FONT SIZE="+1">
Biola University Math Department
A Little Guided Tour.
by Peter Y. Woo, woobiola@yahoo.com

This is the main chapel in Biola, called Calvary Chapel.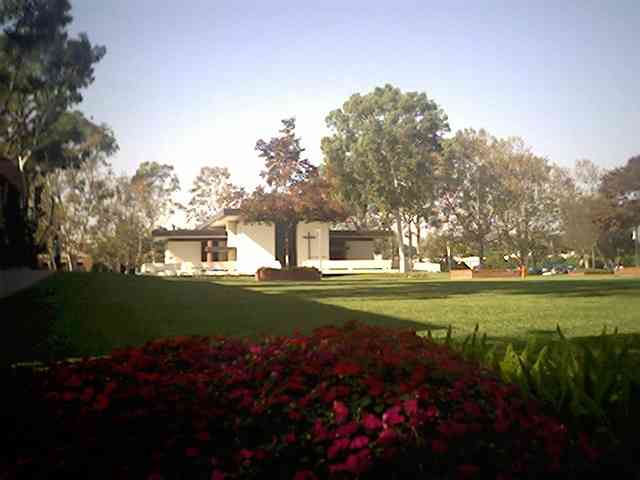 This is the new library, built last year.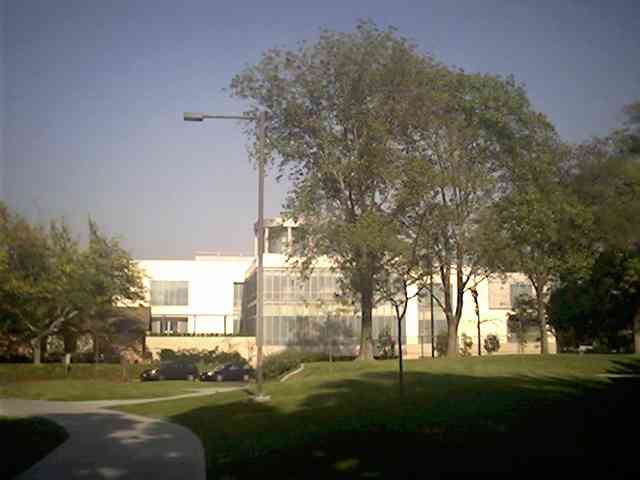 This is the "main building", Metzger Hall, where President Cook is.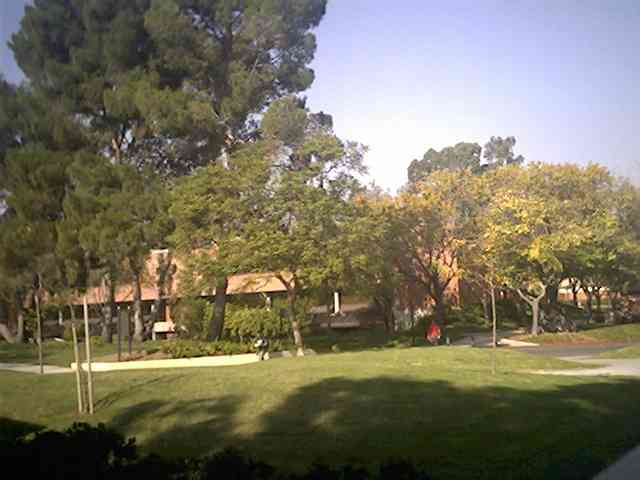 A nice path from my office building, White Hall.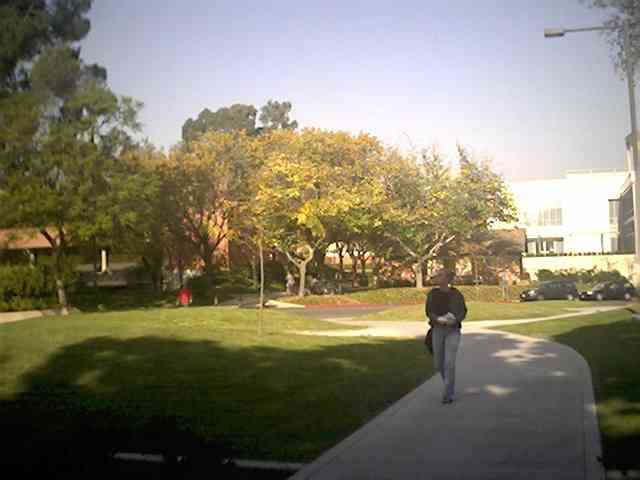 4 students from Taiwan.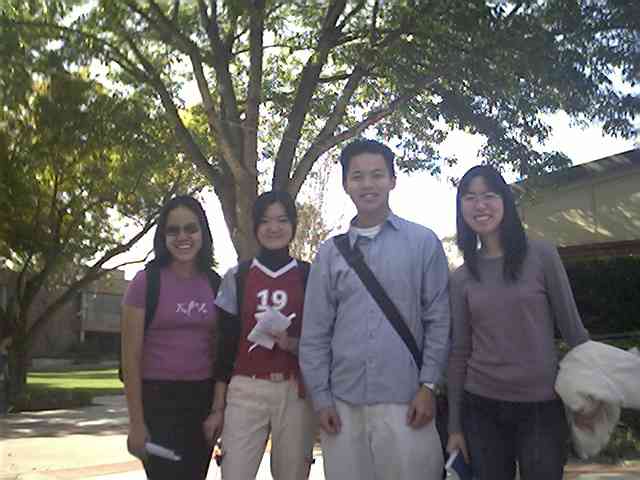 My geometry class, crazy posture.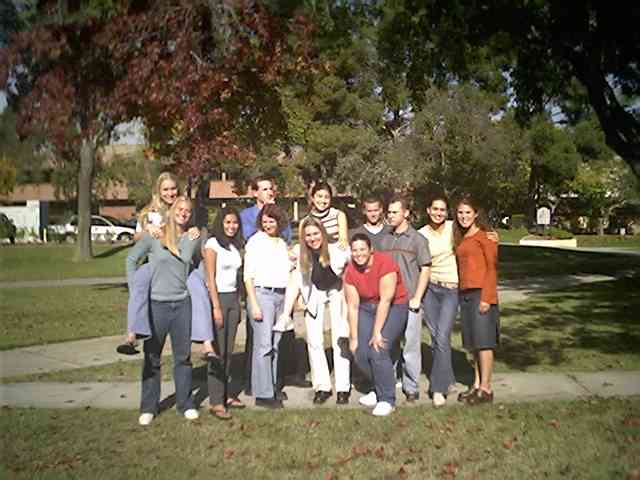 My geometry class, more restrained.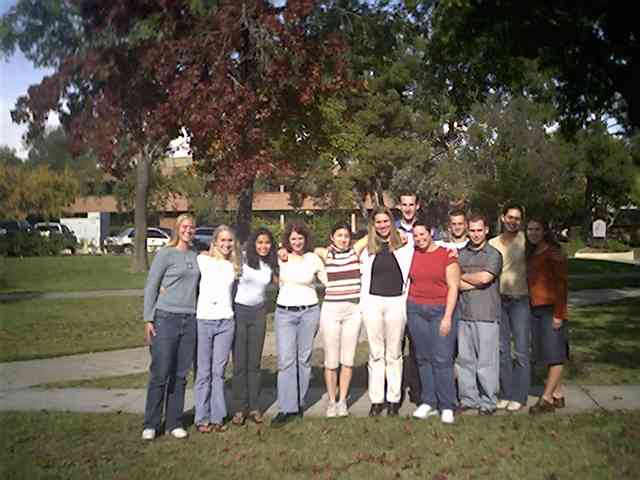 As you enter my office building, Grandma Marty, Secretary of the Department of Math and Computer Science will greet you.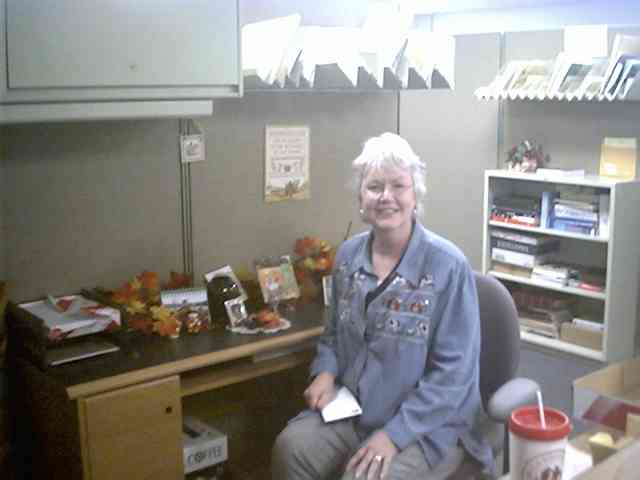 The math lab, where Rebekah Anderson and Carisa Hernandez are tutors for other poor souls having difficulties with math homework.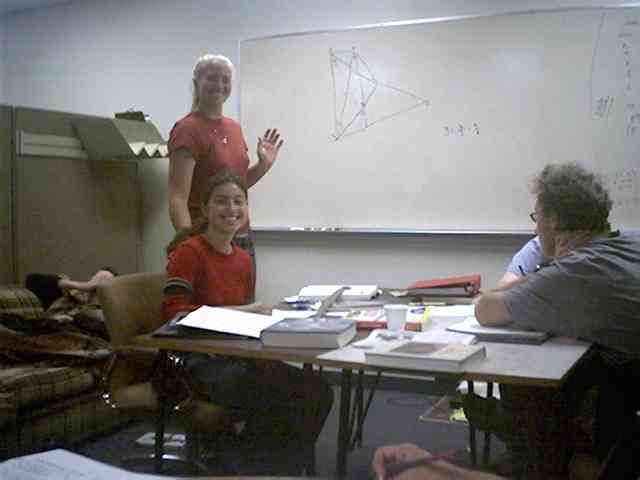 Computer Science Lab, left to right: Donna Harris, Rebekah Anderson, Charity.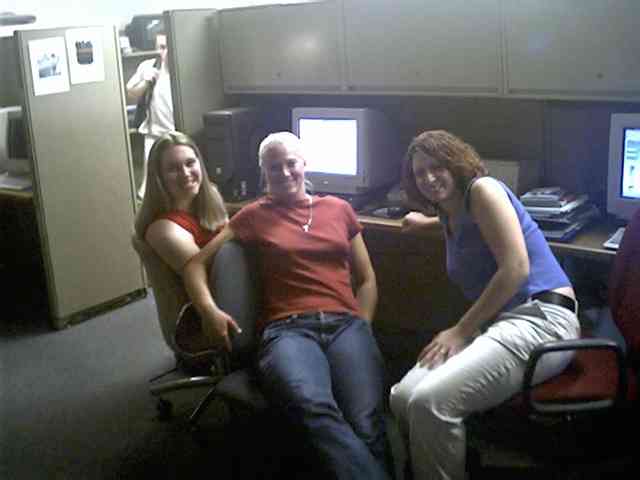 Some stuff on our walls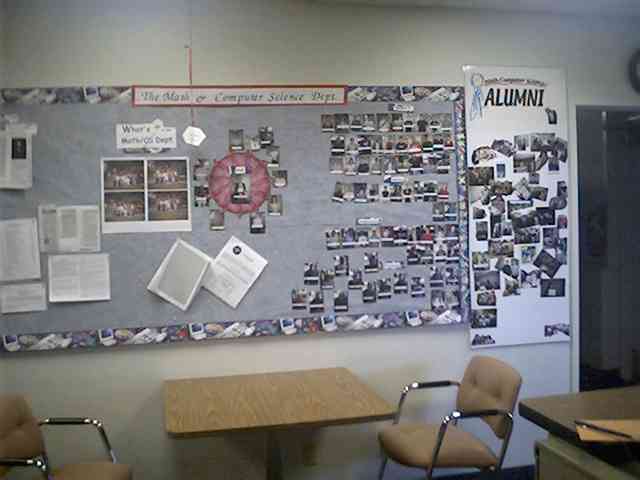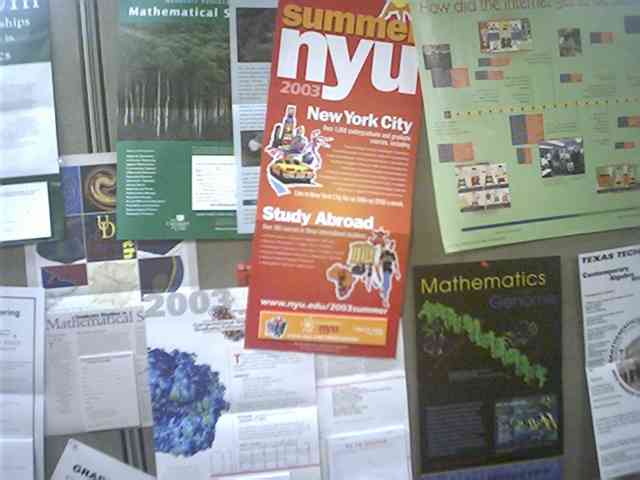 Now Peter Woo's door.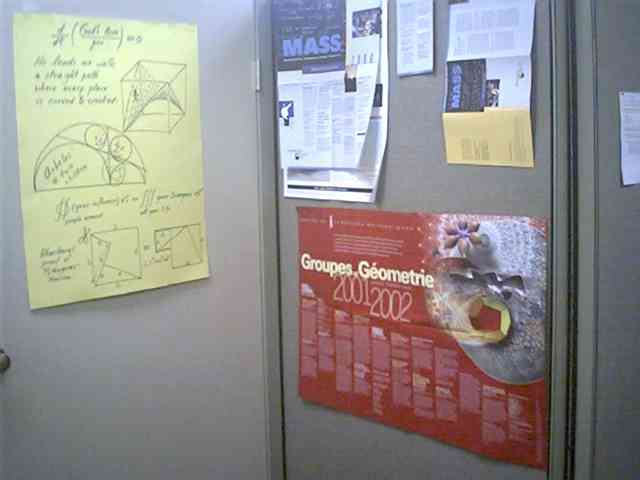 Dr Woo's desk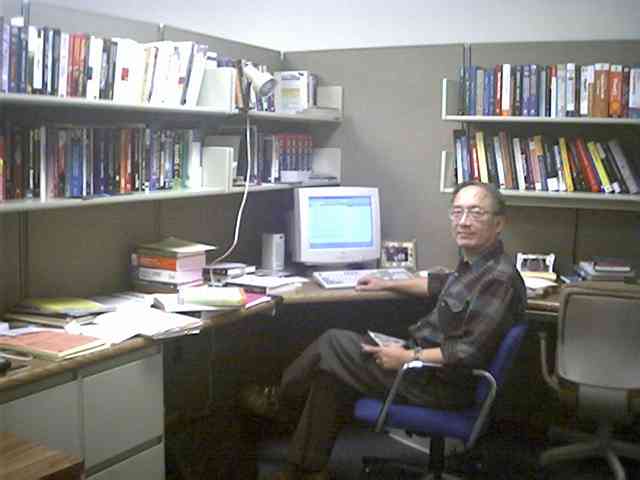 Big conference table, where a lot of students would come and work.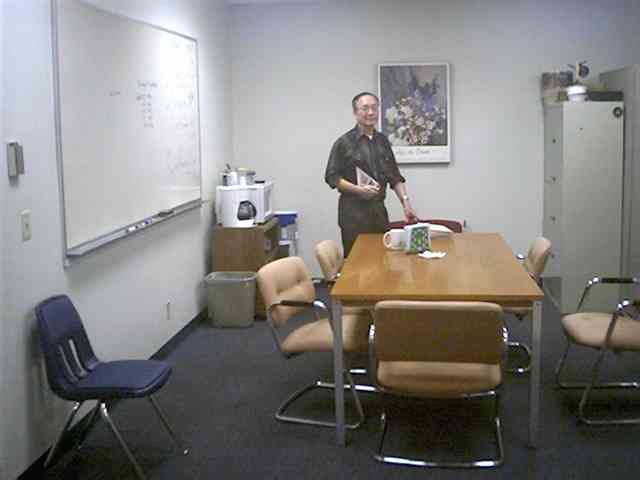 Dr Thurber at front, Dr ShieuHong Lin, Marty Myers, Dr Stangl, Jason Wilson.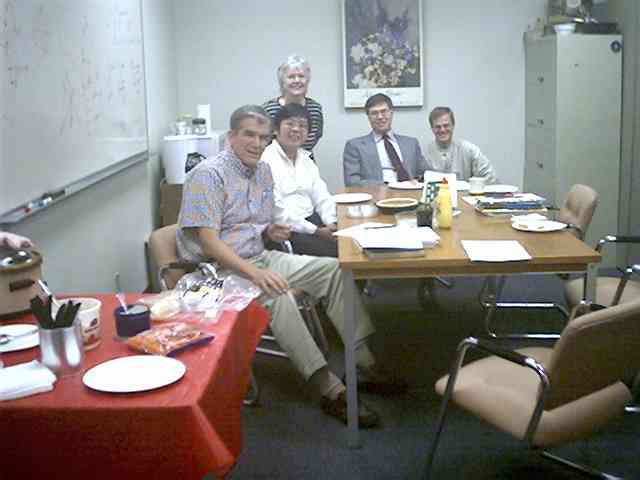 With Dr. Woo too.