Basic Info
See a PDF Version of the Syllabus Summary.

Use our Canvas site to look up your grades and for online homework. (Use your Net ID to log in).
Once you log in, go to "Fall 2014: Nature of Math."

Math Lab Schedule - The Math Lab is open about 20 hours a week. It's in McNally, White 48C.
Quiz Lookup
If you use your cell phone for quizzes, you can use this form to check whether the system received your text message. Enter you 10-digit cell phone number, plus at least 3 digits of your Biola ID number.
Calendar of Lectures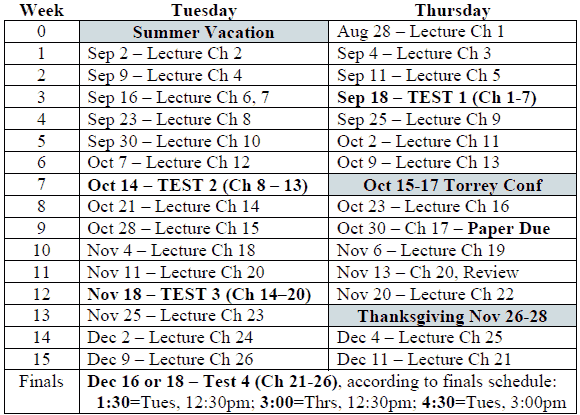 Link for Finals Schedule:

http://www.biola.edu/registrar/academic_schedules/finals/
.
Homework Due Dates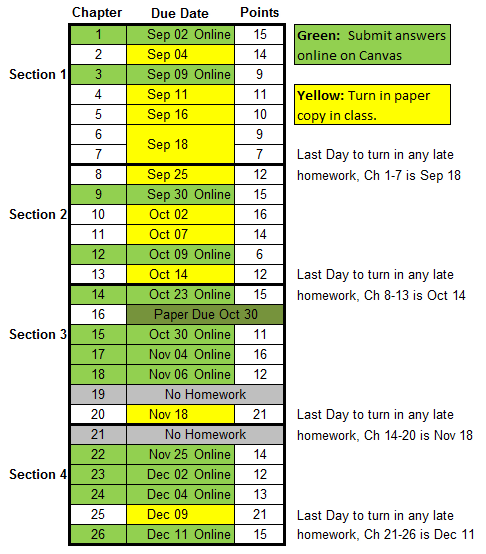 Coursepack
Here are the chapters of the coursepack: After Chapter 7, see Canvas for the remaining chapters
Chapter 1 (PDF Document)
Chapter 2 (PDF Document)
Chapter 3 (PDF Document)
Chapter 4 (PDF Document)
Chapter 5 (PDF Document)
Chapter 6 (PDF Document)
Chapter 7 (PDF Document)
Mr. Weathers' Contact Info
By email: Matthew Weathers on Biola's Email (which is )
By Phone: Cell Phone: (562) 322-7427 (Okay to call or text 24 hours a day, I turn off the ringer at night and when I'm in class) Biola extension 3277 which is
(562) 944-0351 x 3277 from off-campus
Office: White 49. Or in Math Dept: White 48A.

Quiz Phone Number: (949)390-9936 - For texting quiz answers during class.
Comments
If you have a comment, suggestion for making the class better, or complaint, you may email me, or if you would like to send it anonymously, use this form here: